BONAIR
We have several hard to find or obsolete Parts for BONAIR tent trailers, we will include description and prices with each part, we do have multiples of some parts, but really nothing in quantity.

We have a reduced assortment of these parts, springs (part# 220-70) No longer available — Long aluminum stud (Part # 220-71) $5.95 only 3 left—- short stud (Part#220-72 $2.25 only 6 left– and 7/8? stud (Part #220-73) No longer available. These are the ends etc. for the poles to hold up the bed end roofs.
                               DOMETIC KNOBS
These knobs from a variety of Dometic refrigerators are almost extinct and this is all I have if you can find one you need let us know, I will sell them for $2.00 each.
We have these igniter parts and thermocouples from old Dometic refrigerators. I will sell the thermocouples (new) for $20.00 each and the igniter electrode parts for $2.00 each.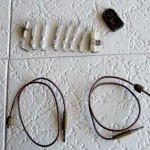 These mirrors are brand new 6.5? x 6? convex mirror heads.Our part # 940-3. These are priced at $69.95 but we will sell these at $35.00 or 50% off. We only have two left but are a real bargain. Prices do not include shipping and taxes.
CAMPER CRANKS
The round socket for the crank as well as the hex socket for tripod types of camper jacks sells for $23.95. It is the only one I have left. The long Fifth Wheel crank is 31″ long overall,  it is used and I will sell for $25.00
This Reese hitch fits many vehicles for light duty towing, it is rated at 2000#, and although it is priced at $129.95, we are offering it for $69.00. Call for fit if you are interested. It is brand new in its box, and is extra inventory we wish to move.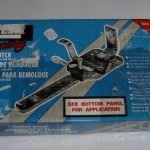 DON'T WAIT ON THESE PARTS, THEY WILL NOT LAST.
Use our contact form for more information about these parts and be sure to include the part or item number.