See our selection of All-Weather Shelters:
(only available in Canada)
Details and diagrams for step-by-step instructions are provided in every box.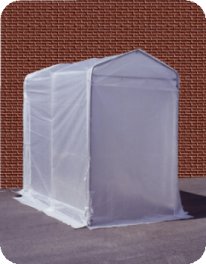 Entrance Shelters
Save your energy, protect your entrance or your outdoor walkway. The Shelter can be made for your needs. Make winter more enjoyable.
Your family, clients and personnel will appreciate it.
Custom sizes are available.
Vehicle Shelters
Save your back, stop using your shovel or your snow-blower. No more cleaning ice and snow off your car's windows. You car will even start easier in the cold.
Front & Rear Door
Left & Right Side Windows
Full 6'6″ Vehicle Clearance(Fits many Minivans)
Rust Resistant, 100% Galvanized Frame
UV Treated Cover
Anchoring Kit
One Year Limited Warranty on roof structure
Guaranteed two years against rust
Windows are resistant down to -40c
Vehicle Shelters by GAZEBO-penguin are:
Easy to Assemble
Top Quality, Long Lasting
Complete Cover and frame
Sizes available: 11′ X 16′ and 11′ X 20′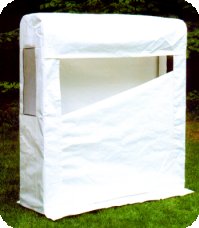 All Purpose Shelters
This all purpose Shelter is Perfect for your tools, firewood, bicycles or virtually anything you want to keep from wind, rain or snow!
Parts
We also carry in-stock, or can get in a very short time any required parts for these shelters.
Call (705) 887-7113 for prices OR use our contact form.